Band Instrument Services
Anderson Silver Plating offers musical instrument services including the repair, renovation and overhaul of musical instruments.
Great care is taken to insure the highest standards of workmanship and customer satisfaction.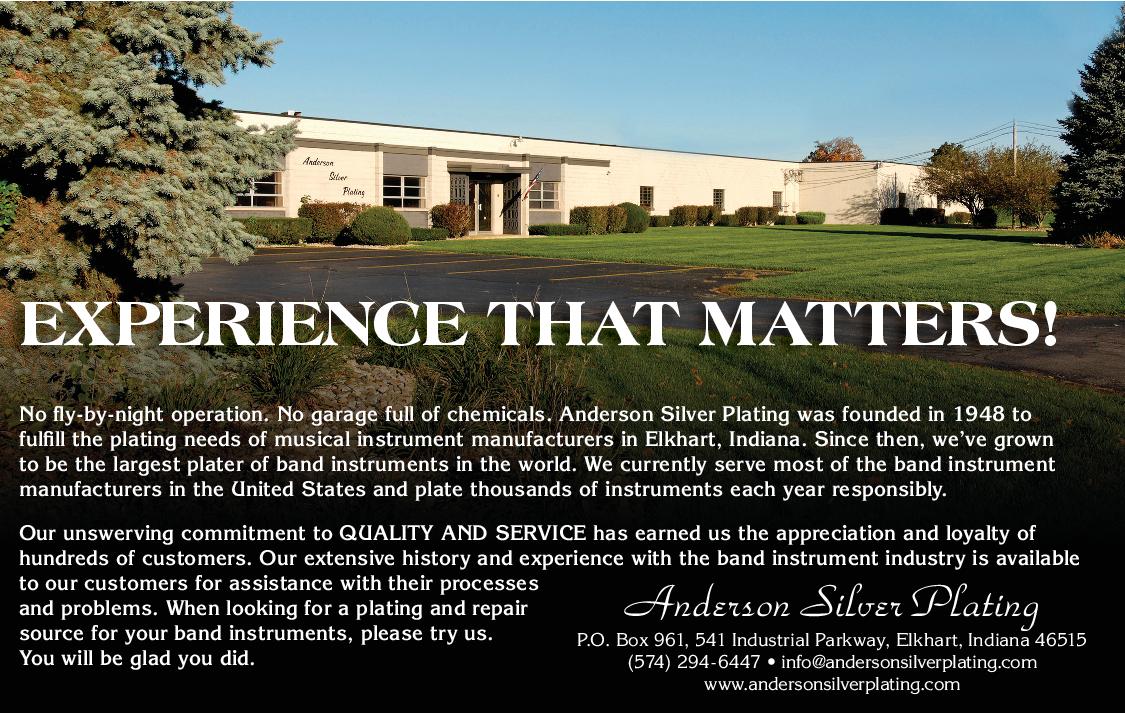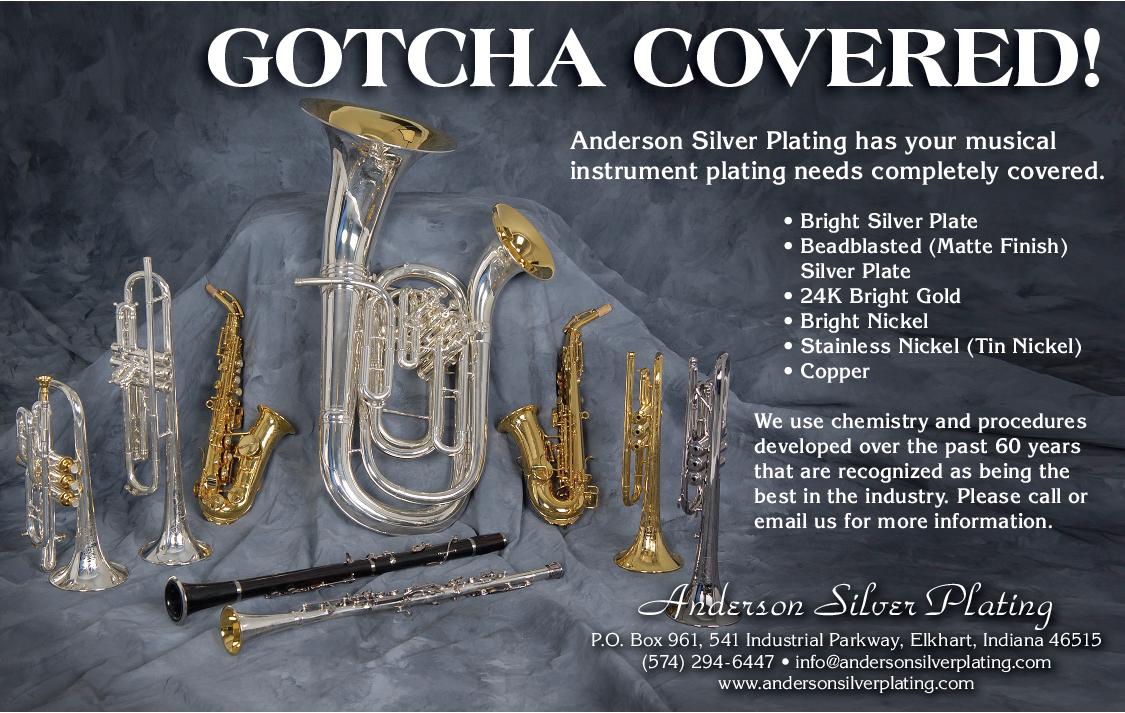 Plating and Finishing
Anderson Silver Plating offers silver, 24 karat gold, copper, nickel and stainless nickel and we can arrange for lacquer finishes. Please note: we do not offer black nickel or rose gold finishes.
We use a bright silver bath that is time proven and respected in many industries as being the best. It contains no metallic brighteners to co-deposit in the silver plate and produces a true silver color that does not go off color with age.
The quality controls on processes and procedures that we are required to use for specification plating are also applied to our band instrument plating. Our 60 years of experience with the unique metals, configurations, and personalities of band instruments gives us a big advantage over jewelry and general industry platers.
Instrument Overhaul
Complete instrument overhaul from dent removal to final finish.
Polishing and Buffing
Polishing and buffing is offered to bring the instrument to its original luster.
Mouthpiece Refinishing
We offer refinishing and custom plating of mouthpieces. Mouthpiece plating options include pure silver and 24 karat gold.